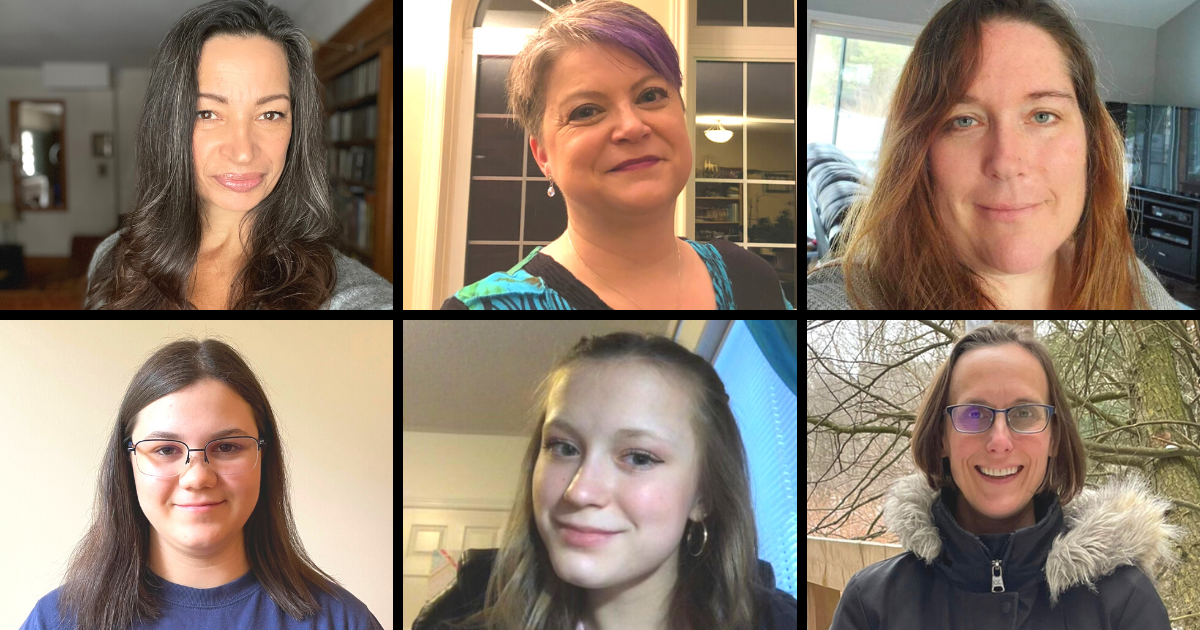 2021 ~ New Places & New Faces
For a year so enmeshed in uncertainty, T•L experienced its biggest growth to date. 
LOCATION LOCATION LOCATION
Our most significant growth would be moving production from the basement of my home to our newly renovated studio, also affectionately known as the "Nudio". If you ask my #1, Laura, she will tell you that I'm spelling it wrong. (*Editors note: Tova is spelling it wrong).  She prefers Newdio as in "New" I prefer Nudio as in "Nude". I mean nakedness is required with a lot of our products after all!
Production in my basement was turning into a safety hazard as space became limited with our burgeoning raw material stock. With only one work station it was also getting difficult to keep up with demand. As luck would have it, Laura had a loft apartment on her property that, with a bit of renovation, would make a suitable production facility. In March I set my multi-talented husband loose on the space and in a month's time we were ready to move in. 
With 4 work stations, a labelling room, a washroom and plenty of storage, the Nudio is a much more pleasant environment for my growing staff. Although they are threatening to strike unless I install a Slushy Machine as well. (Editors note: there's talk of unionization) 
AND THEN THERE WERE SIX! 
Is a studio similar to a purse where the bigger it is, the more you will fill it? That seems to be the case at T•L where we have almost doubled in the number of employees. And yes, the new ones want a Slushy Machine too. (See previous Editor's note)
BROKEN CHAIN
Like all businesses around the world, we were impacted by supply chain issues. While we don't rely on our products being manufactured by a third party, we do rely on suppliers for the ingredients and packaging we need to create them. Fortunately the disruptions were short lived and we were able to find some "work-arounds" when necessary. (Editor's note: My, I mean Laura's, material and production management skills are top notch!)
GAME OF RESTAURANT THRONES
I already knew that my restaurant marketing was the driving force behind the new customers who find us on a daily basis and when restaurants were shuttered we noticed. Likewise when they reopened. The general public seems to have a whole new outlook on proper hand washing and the desire to use quality soap. (Editor's note: Just please stop stealing it from the washrooms! I mean really, who does that!)
T•L HEALING HANDS
Uxbridge Healing Hands has been one of the best things to come out of this pandemic for T•L. Our customers stepped up big time when we launched our Pay It Forward initiative for Frontline Workers. The result was over 500 Healing Hand Kits delivered to the hard working healthcare workers busy taking care of us. We were even able to gift EVERY staff member at our local Cottage Hospital. Thanks Uxbridge!
THANK YOU FOR SHOPPING LOCAL
As shopping online became even more common than it had been prior to the pandemic, we also noticed a huge uptick in local sales and people looking to support businesses in their communities. It is largely thanks to this that T•L has thrived over the last two years. It is because of YOU our customers (both near and far) and your trust in us and our products that keeps us going. We love what we do and look forward to serving you in 2022.
All the best,
P.S. 2022 will be T•L's 10th anniversary! And we'll be celebrating with all kinds of deals, giveaways, new products and more. We hope you'll celebrate with us in 2022.
Skin is the largest organ of the body. Most of us don't think of it as an organ and very often treat it like we do a t-shirt or pair of jeans, that is to say, not very well. We overwash, causing t...
Read more