Article: WHAT IS CASTILE SOAP?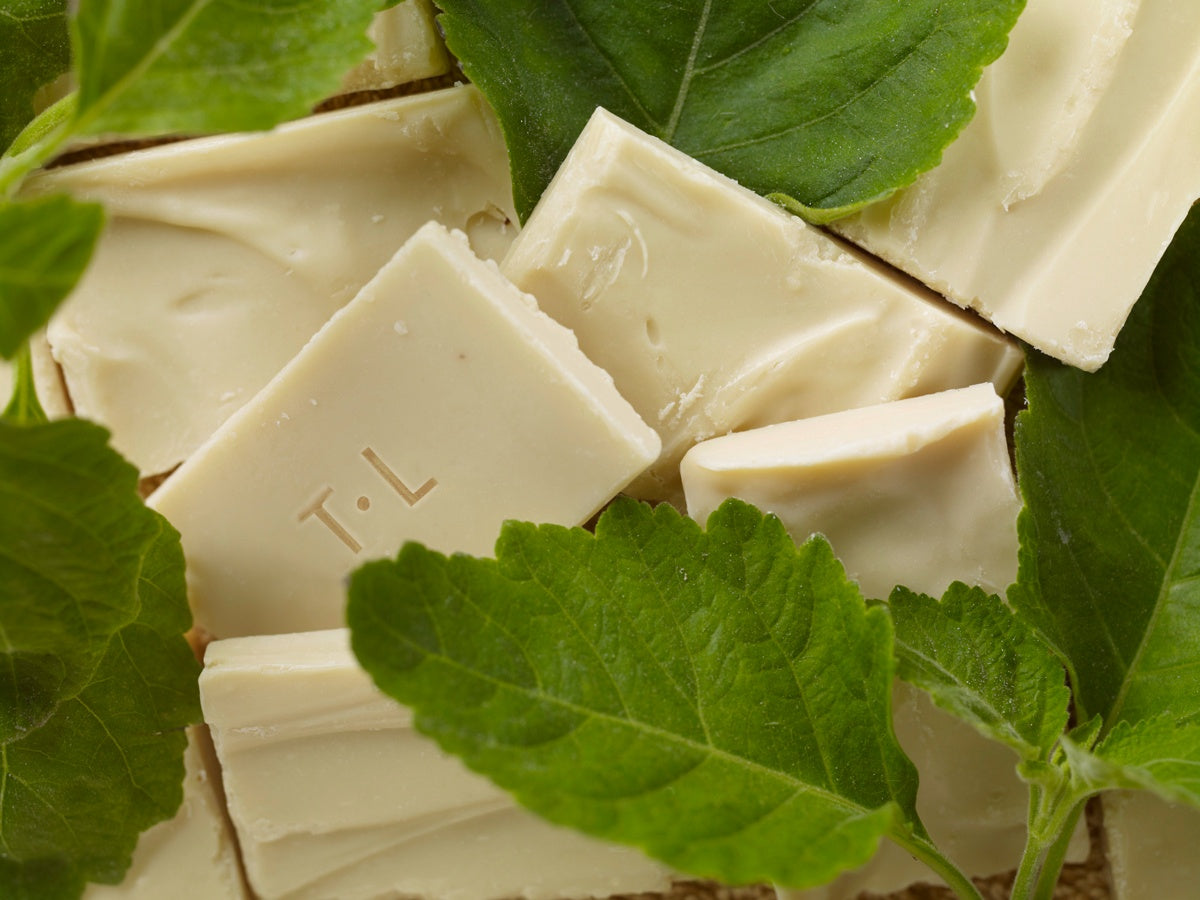 Hi There, it's the first Tova Tuesday and I'm Tova, the T in T•LANGHANS Artisanal Spa Products. Thank you for joining me. I'd like to kick this whole thing off with the number one question I get asked all the time which is "What is Castille soap?" And that's a very good question because the term Castile soap is very loosely used here in North America. Here anything made with a vegetable base can be called Castile soap. So it can be a soap that is a blend of coconut oil olive oil, shea butter, palm oil and it will be called a Castile soap. But an authentic, true Castile soap is only made with olive oil. That's it. Not olive oil and a little bit of coconut oil, or olive oil and a little bit of palm oil, no it's just olive oil. Now, of course other ingredients go into making it. You would need lye, you can't make soap without lye. But if your formula's correct there is no lye leftover, it's all been turned into soap. You can scent the Castile soap. A lot of people like to use fragrance oil, it's cheaper, a lot of chemicals. I prefer essential oils. They're natural and you can get the therapeutic properties of the essential oil in the finished product, so it's totally worht it.
Why is it called Castile? Well there was a kingdom called Castilla, we now know it as Spain. And in Castilla there was an abundance of olive groves that had arrived with the Romans a few centuries earlier. And obviously a very smart soap maker decided to swap out the animal fat that was traditionally used to make soap and used olive oil instead and it quickly caught on with the wealthy and royalty across Europe. Being a more expensive bar they were the only ones that could afford to use it! It was so loved that King Louie XIIII decided that the soap makers in Marseilles would only use olive oil in their formulas from now on.
I like to call it the "Original Luxury Soap!"