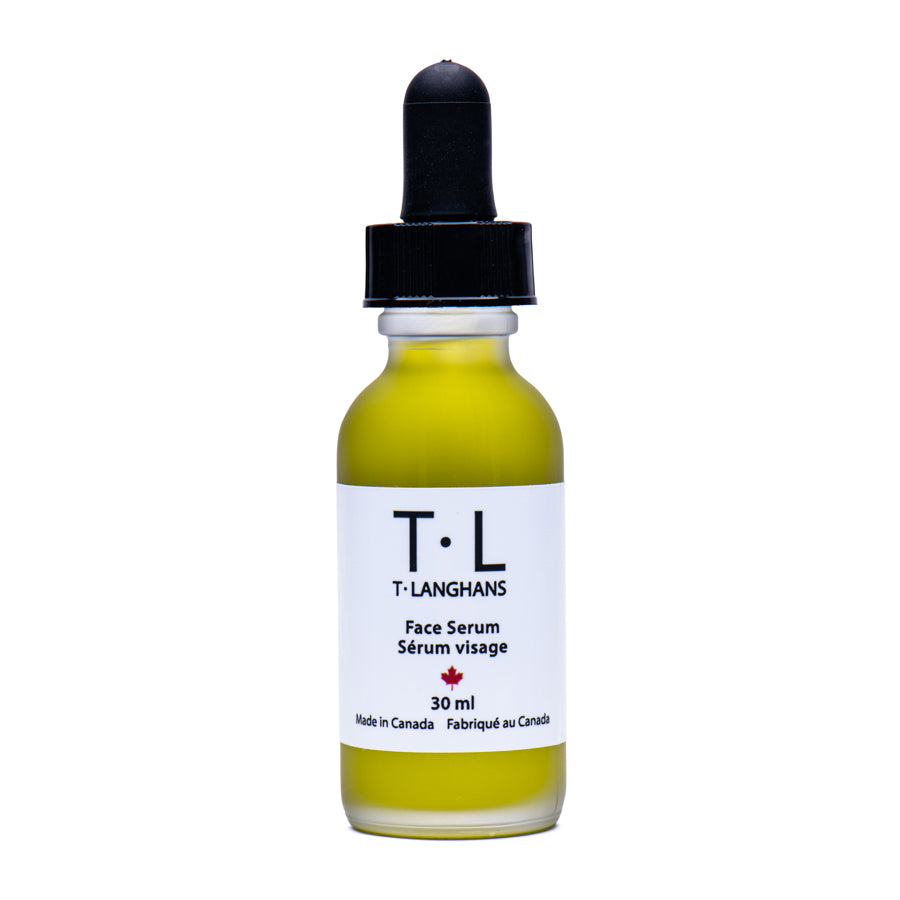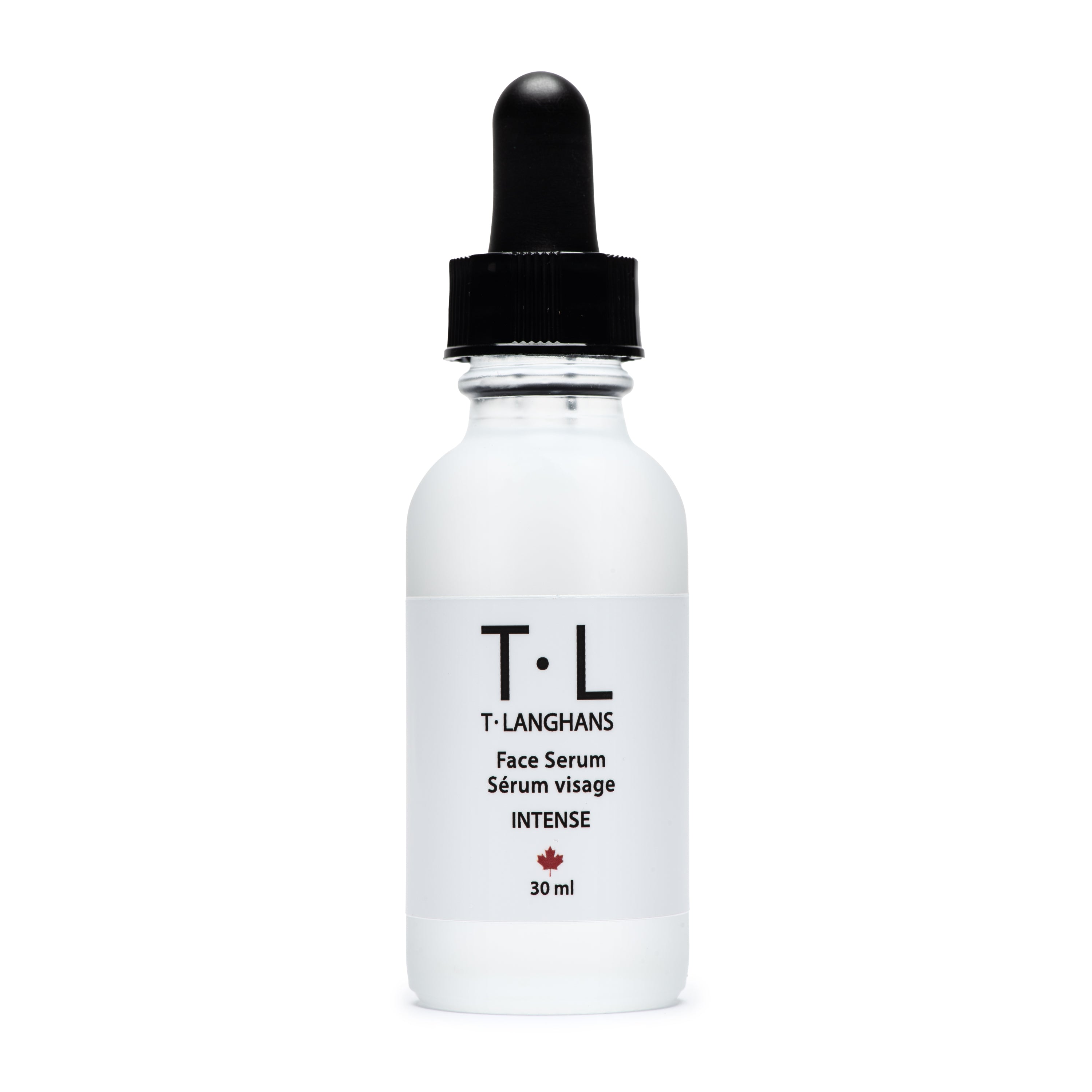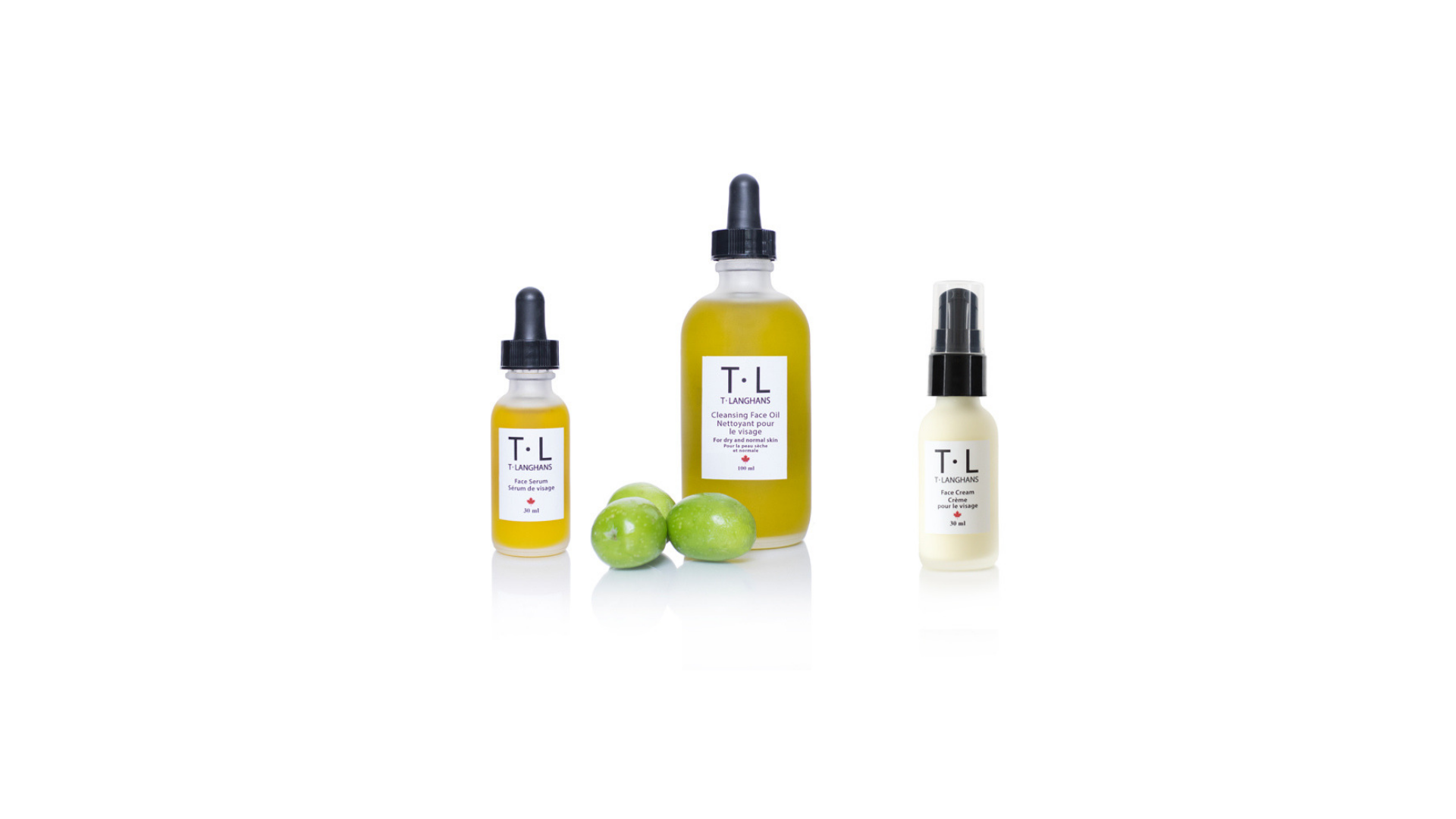 Face Serum
Sale price

$46.00 USD
Regular price
(/)
---
Discover the two versions of our serums depending on your skin type & needs.
ORIGINAL - a lighter blend for skin that absorbs easily to create a fresh look. Ideal for Normal to Oily skin types or for layering with additional creams.
INTENSE - made from 100% Squalane and Essential Oils this serum gives dry skin the refreshment it needs. Perfect for skin on the dryer side.
100% All Natural Ingredients
Vegan, Cruelty Free, Gluten Free, Nut Free
DOES NOT CONTAIN Sodium Laurel Sulfate, Coco-Betaine, Parabens, Phthalates, Fragrance Oil
Proudly Handcrafted in Canada
Close the Recycling circle with T•L & the Pact Collective
At House of T•L we believe the in cumulative power of the small changes we can all make to help our environment. Click here to find out how you can ensure we keep more small packaging components out of landfills that typically are missed. Find out more here.
A NOTE ABOUT USING OUR PRODUCTS: We know you'll want to use your House of T•L products right away. In the event however that you don't, please be aware that since T•L products are all natural, their shelf life is less than your typical drugstore brands (think homemade bread vs. sliced bread). All our products are meant to be used within a year of purchase. Check the back label for the jar icon to see the number of months once bottles are opened. Like with most things natural, fresher is better.
REFUND POLICY - OUR COMMITMENT TO YOU

House of T•L stands behind all our products. If you have any questions or concerns about any aspect of your order experience, please contact us HERE. We will rectify the situation with an exchange or issue a refund. We're not happy until you are!

SHIPPING AND PICK-UP POLICY

Pick-ups

Pick-ups are available at our Uxbridge, ON location at 52 Brock St E.  Orders are placed in a pick-up bin on our front porch so it is a contactless process.  Simply select pick-up at check-out.  As soon as the order is ready for pick-up you will receive a notice via email with our hours and address for pick-up.

Shipping delivery

All packages ship via courier. Every order receives a tracking number that is emailed to you as soon as our shipping label is created.

Shipping cost

CANADA -

Canadian Provinces: All orders over $150 CAD (before tax and shipping) are eligible for FREE Shipping. Orders under $150 will be charged a flat rate at checkout of $19.

Canadian Territories: Unfortunately we currently are not able to ship to the territories.

USA - (lower 48 States) - All orders over $250 CAD (before tax and shipping) going to any of the lower 48 US States will receive FREE shipping. Orders under $250 CAD will have shipping charges added at checkout based on your location, and size and weight of your order.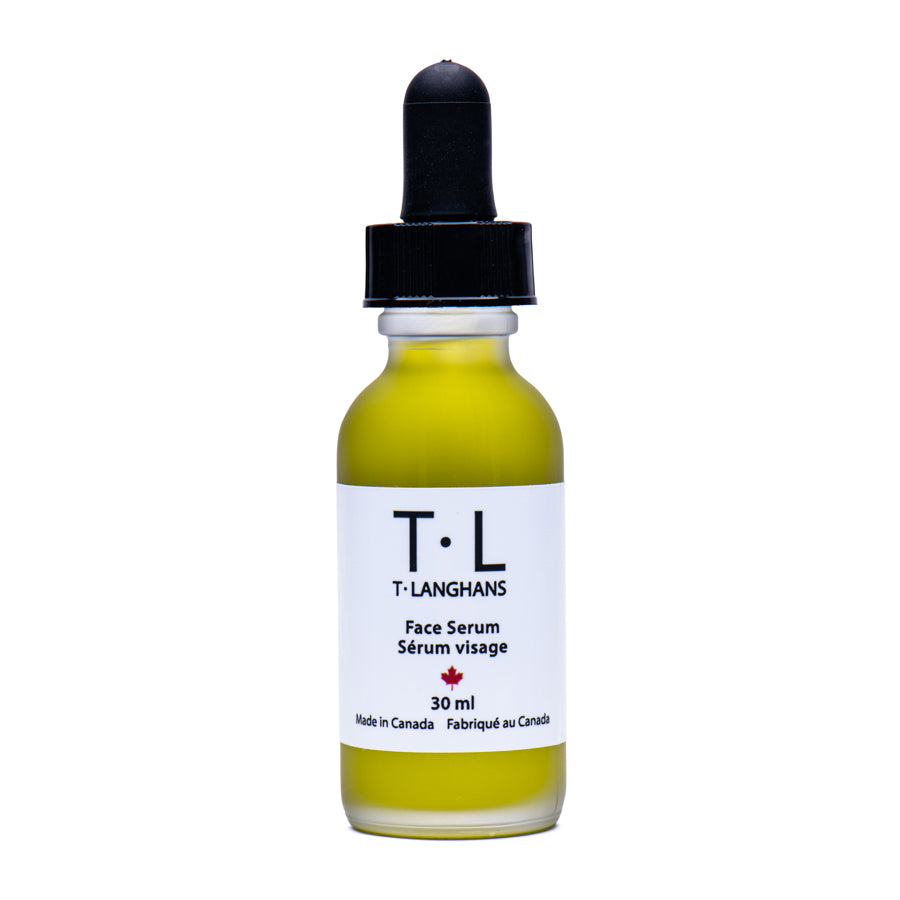 Face Serum
Sale price

$46.00 USD
Regular price
Choose options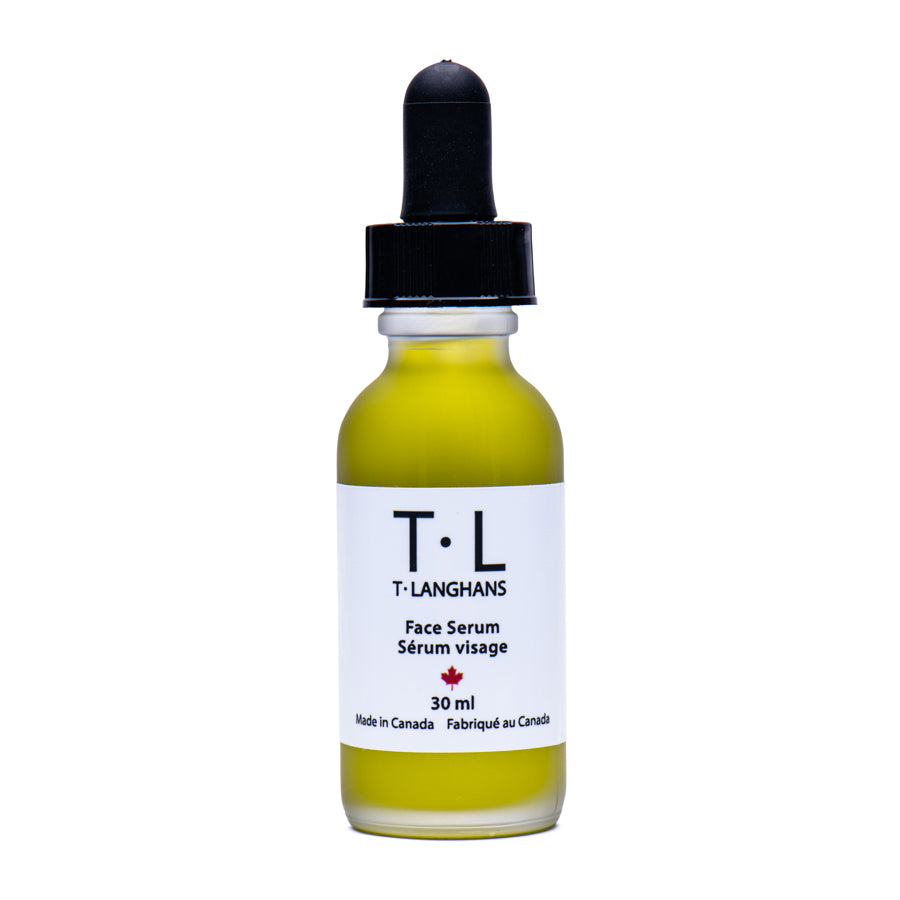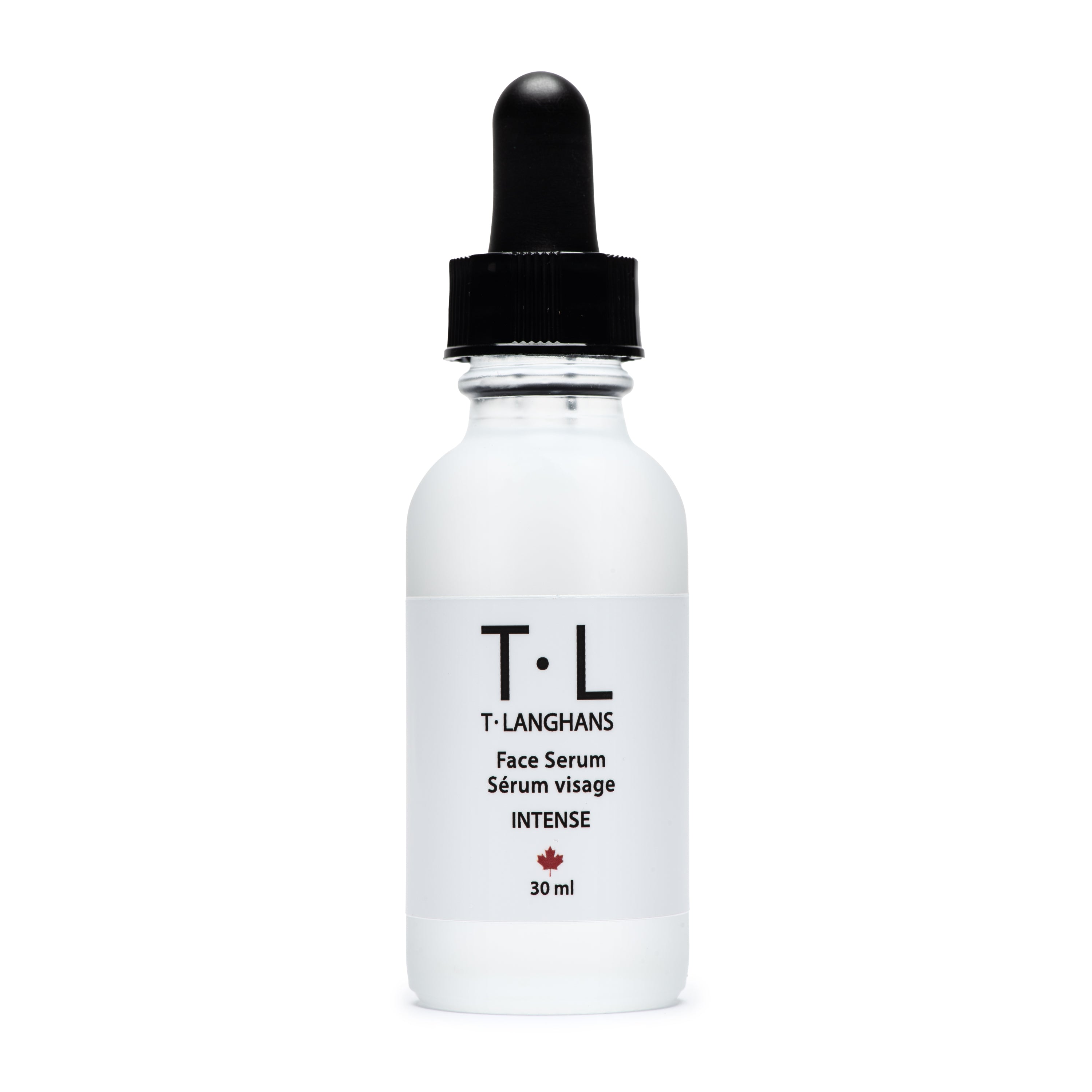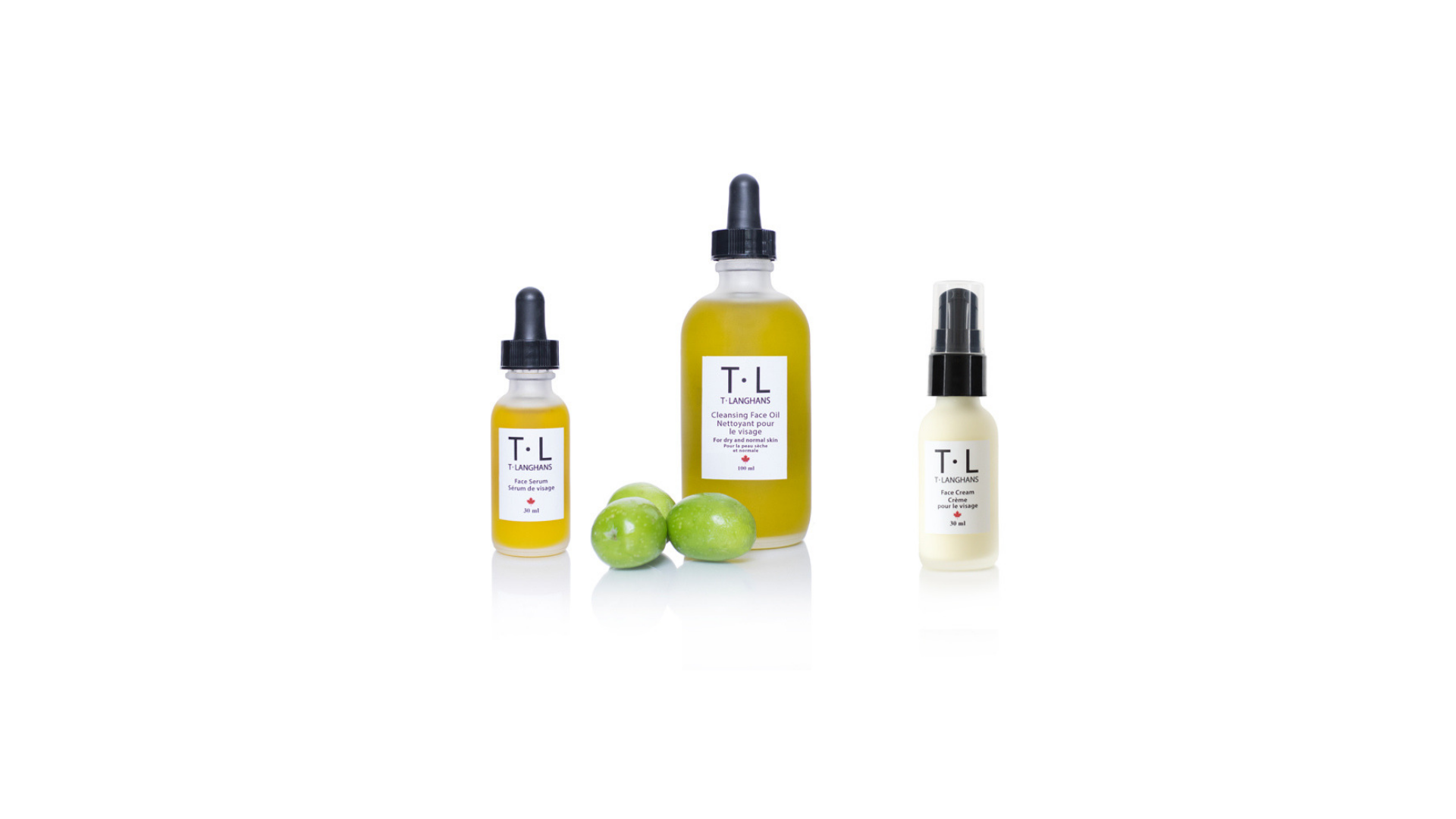 Face Serums are a concentrated version of a Face Cream. House of T•L's Face Serum contains no water so you're getting the full benefit of the moisturizers and essential oils in it. The two main oils in our ORIGINAL version are Cranberry Seed and Blueberry Seed oil. These are high in antioxidants (good stuff for your skin) and absorb more readily into the skin than other oils. Because our Serum is so concentrated, you only need to use a few drops. My customers use anywhere between 3-6 drops depending on the time of year or their skin type. After application there shouldn't be any oily feeling. If there is then just use a bit less the next time. It can be used on its own or as a base for our Face Cream depending on your skin type.

Cranberry Seed Oil: Contains a natural balance of omega 3, 6 & 9 fatty acids not found elsewhere in natural oils. It is also rich in Vitamin E and other natural antioxidants. These characteristics make it an exceptional oil for absorption and utilization of essential fatty acids in the skin. This non-greasy oil may soothe itchy, scaly, irritated skin conditions such as eczema and psoriasis.
Blueberry Seed Oil: Also high in antioxidants, this oils helps repair damaged skin tissue, reduces fine lines and wrinkles and boost the elasticity of the skin.
Sunflower Oil: Contains high amounts of Vitamins A, B, D and E. Sunflower oil is an excellent source of beta-carotene. Consumption of this compound makes your skin less sensitive to the sun.
Grapeseed Oil: Is packed with skin brightening Vitamin C and actually helps regulate your natural oil production.
Jojoba Oil: It closely resembles the sebum of the skin, and is rich in vitamin E. This promotes a glowing complexion.
Palmarosa, Ginger, Frankincense, Geranium, Black Pepper, Rosemary Oil: Great for circulation, antibacterial, antioxidant, beta-carotene, wrinkle reducer, rejuvenate, hydrate, balance and even skin tone.
If you have any questions about this or any product on our site, we are just a click away. Simply click on CONTACT US at the bottom of our webpage.
Face Serum ORIGINAL Ingredients
Moisturizers - Blueberry Seed Oil, Cranberry Seed Oil, Jojoba Oil, Sunflower Oil, Grapeseed Oil
Essential Oil - Palmarosa, Ginger, Black Pepper, Geranium, Rosemary
Vitamin E

Face Serum INTENSE Ingredients
Moisturizer - Plant based Squalane
Essential Oils - Sandalwood, Petitgrain, Cardamom